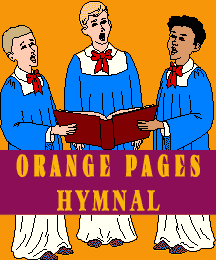 ORANGE PAGES HYMNAL





Below I have listed some of the most popular Hymns sung at the many Orange Church services over the years.
Click on the Hymn to hear it played.


Hymn playing "Dare To Be A Daniel" words & music by Philip Paul Bliss 1873.
If your favourite hymn is not included in these hymnals then e-mail me and I will try to find it for you.
Some of the Greatest Hymn writers

click on image for biographies.