Isambard Kingdom Brunel (1806 - 1859)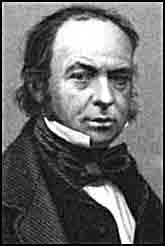 The son of a French engineer, Brunel was born in Portsmouth and educated at Hove and the Collège Henri Quatre, Paris. He returned to England in 1823.
His first notable achievement was to take part in planning (with his father) the Thames Tunnel from Rotherhithe to Wapping; the tunnel was finally completed in 1843.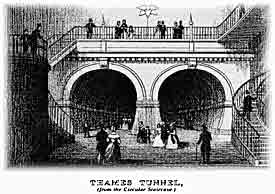 He then planned the Clifton Suspension Bridge, over the River Avon, which was completed posthumously in 1864, using chains from his own Hungerford Suspension Bridge.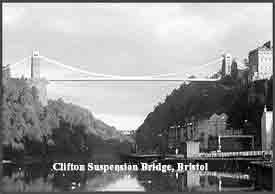 The possibility of using steam as a means of powering ships across the ocean fascinated Brunel. He built three extraordinary ships mid-century, revolutionising maritime travel. One of his ships, the SS Great Britain, the first screw-propeller driven iron ship to cross the Atlantic, survives today and is on display in Bristol.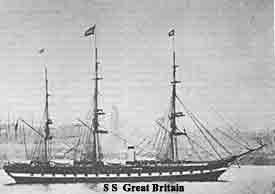 The work for which he is probably best remembered is his construction of a network of tunnels, bridges and viaducts for the Great Western Railway. In March 1833, he was appointed their chief engineer and his work began with the line that linked London to Bristol. Impressive achievements during its construction included the viaducts at Hanwell and Chippenham, the Maidenhead Bridge, the Box Tunnel and the Bristol Temple Meads Station.
While Brunel was a great engineer, he was also a canny businessman. When it came to pitching for the Clifton Suspension Bridge, he presented four designs. He went beyond technicalities to include arguments based on, among other things, the grace of his tower design. He wrote to his politician brother-in-law, Benjamin Hawes:
'... of all the wonderful feats I have performed, since I have been in this part of the world, I think yesterday I performed the most wonderful. I produced unanimity among 15 men who were all quarrelling about that most ticklish subject - taste.'
Brunel is noted for introducing the broad gauge in place of the standard gauge railway track. While working on the railway line from Swindon to Gloucester and South Wales, he also devised the renowned combined truss and tubular suspension bridge that crosses the Wye at Chepstow. This design was further improved in his famous bridge over the Tamar at Saltash near Plymouth. Brunel died shortly after the completion of the Saltash Bridge.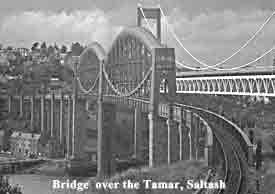 Did you know?
Brunel's father was a French royalist, who had fled the Revolution.
The Duke of Wellington was against the Great Western Railway. He is reported to have said '... it will only encourage the lower classes to move about ...'
On completion, Box Tunnel, in Wiltshire, was the longest railway tunnel in the world.
Brunel also designed railways in India (Bengal) and Italy (Genoa and Florence).
He smoked over 40 cigars a day, kept in a purpose-built bag, which he carried with him at all times.