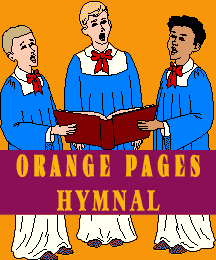 ORANGE PAGES HYMNAL


Hymn playing "Dare To Be A Daniel" words & music by Philip Paul Bliss 1873.
If your favourite hymn is not included in these hymnals then e-mail me and I will try to find it for you.

Some of the Greatest Hymn writers

click on image for biographies.